Important information
START
Saturday, 31 July 2021
Kalotaszentkirály-Zentelke (Sâncraiu), wedding hall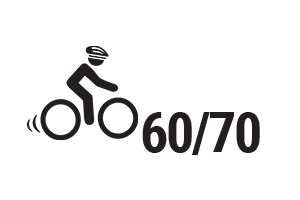 START
8:30 – 9:30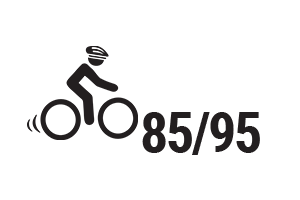 START
8:30 – 9:30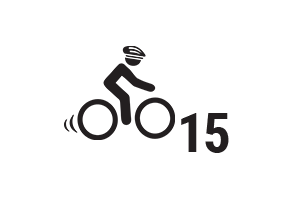 START
10:00 – 11:00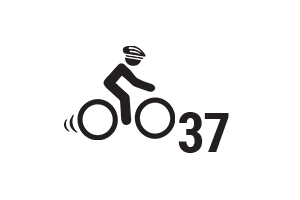 START
10:00 – 11:00
---
Transportation
The organizers do NOT provide transportation to the START for the participants of the K60/70 and K85/95 tours, only the transportation of bicycles for those to travel by train and request it. The truck will be stationed in the parking lot in front of the Dedeman store from 06:45, it will depart at 07:15 and will arrive to Huedin train station at around 08:30. If you requested transportation for your bicycle, yuo have to arrive to the loading location at 07:00 the latest.
You can choose one of the following two trains to travel from Kolozsvár (Cluj) to Bánffyhunyad (Huedin):
Interregional Călători R 15851*, departs at 07:01, arrives at 08:03
Transferoviar Călători R-E 15031*, departs at 07:15, arrives at 08:11
* Bicycles are allowed on these trains, but we cannot guarantee that there will be sufficient place for all bicycles.
CFR Călători IR 146, departs at 07:35, arrives at 08:25
Participants will have to ride their bicycles from Huedin train station to the START in Kalotaszentkirály-Zentelke (Sâncraiu).
For the participants of the K15 and K37 tours we provide transportation for participants as well as their bicycles from Kolozsvár (Cluj) to the START in Kalotaszentkirály-Zentelke (Sâncraiu). Transportation vehicles will depart from Kolozsvár (Cluj) at 09:00, from the bus stop at Mihai Viteazul Square 9A.
For the return from Kalotaszentkirály-Zentelke (Sâncraiu) to Kolozsvár (Cluj) we provide transportation for participants as well as their bicycles. The transportation vehicles will depart at 18:00 and 21:00 from the wedding hall.
Those who prefer not to wait for the bus, can ride their bicycles back to Bánffyhunyad (Huedin) and take one of the following trains, which allow the transportation of bicycles:
Interregional Călători R 15856, departs at 16:54, arrives at 17:58
Transferoviar Călători R-E 15036, departs at 17:34, arrives at 18:35
---
Limited number of participants
This year, the number of participants is limited because of sanitary measures and the capacity of certain locations. Accordingly, we allow a maximum of 400 accepted participants. If you register, but do not pay your participation costs, you may be left outside of the 400-person limit and we will have to cancel your registration. Therefore we ask you to pay your participation costs as soon as possible after registration in order to secure your participation. If the limit is reached earlier, registration will be closed before the registration deadline.
---
What will be provided for the participants?
The organizers provide each participant with a map, a time card, and a memorial neck tube. Those who complete the tour will be awarded a certificate and a badge. (Note: As the 2020 edition of the Bánffy tour was cancelled, the neck tubes and badges manufactured for last year will be distributed, bearing the year 2020 instead of 2021. Thank you for your understanding.)
The participants of the K85/95 tours will receive energizing snacks at Jósikafalva/Beliș (apple, banana, biscuits, muesli bar, wafer bar, grape-sugar). Drinking water will be available at most checkpoints.
At the FINISH in Kalotaszentkirály-Zentelke (Sâncraiu), starting from 15:00, all participants are invited to a bowl of warm meal.
Out of consideration for the environment, single-use cups will not be available at the checkpoints; please bring your own bottle/cup.
---
First aid
The checkpoints will be provided with first aid kits.
A medical practitioner and a medical assistant will accompany the tour by car.
The mountain rescue service (Salvamont) has been notified about the tours. However, the participants should be aware that on certain sections it can take some time for the help to arrive. Everyone is responsible for their own safety and, if needed, should help other participants according to their abilities. Therefore we ask all participants to bring with them a small first-aid kit, with the following recommended content: band aid, disinfectant (hydrogen-peroxide, Rivanol solution, Betadine), Magnesium tablets, Claritine tablets (for bee or wasp stings), bandage material.