Important information
START
6 May 2023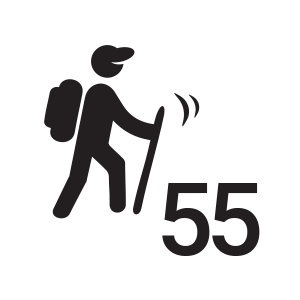 Hiking 55 (Gy55)
(Kolozsvár/Cluj – Torockó/Rimetea)
06:00 – 06:30
Kolozsvár (Cluj), Camping Făget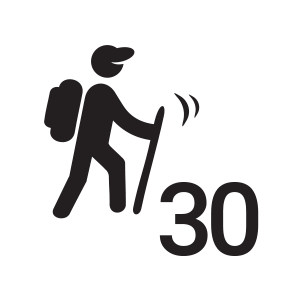 Hiking 30 (Gy30)
(Szind/Săndulești –Torockó/Rimetea)
08:00 – 09:00
Szind (Sănduleşti), Unitarian parsonage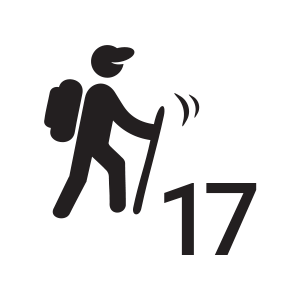 Hiking 17 (Gy17)
(Szind/Săndulești – Várfalva/Moldovenești)
08:00 – 09:00
Szind (Sănduleşti), Unitarian parsonage
 Hiking 10 (Gy10)
(Várfalva/Moldovenești – Torockó/Rimetea)
09:00 – 11:00
Várfalva (Moldovenești), EKE-House
---
Limited number of participants
As last year, the number of participants is limited because of the capacity of certain locations. Accordingly, we allow a maximum of 550 accepted participants. If you register, but do not pay your participation costs, you may be left outside of the 550-person limit and we will have to cancel your registration. Therefore we ask you to pay your participation costs as soon as possible after registration in order to secure your participation.
---
Transportation
Transportation to the START locations – Camping Făget (Gy55), Szind/Săndulești (Gy30/Gy17), respectively Várfalva/Moldovenești (Gy10) –, from Várfalva/Moldovenești to Torockó/Rimetea (Gy17) and for the return trip from Torockó/Rimetea to Kolozsvár/Cluj, Várfalva/Moldovenești or Szind/Săndulești is provided by organizers with minibuses or buses. It is important to check on the registration form the transportations you require.
Planned departure places and times*:
Route

Departure place

Time

Kolozsvár (Cluj) – Camping Făget

6:00

Kolozsvár (Cluj) – Szind (Săndulești)

07:00

Kolozsvár (Cluj) – Várfalva (Moldovenești)

08:00

Várfalva (Moldovenești) – Torockó (Rimetea)

17:00

Várfalva (Moldovenești) – Szind (Săndulești)

17:00

Torockó (Rimetea) – Várfalva (Moldovenești)

16:00

18:00

20:00

Torockó (Rimetea) – Szind (Săndulești)

16:00

18:00

20:00

Torockó (Rimetea) – Kolozsvár (Cluj)

16:30

19:00

21:30
*The departure hour can be chosen o the registration form.
---
What will be provided for the participants?
The organizers provide each participant with a time card, and at request a printed tour map with detailed route description and a memorial t-shirt. Those who complete the tour will be awarded a certificate and a badge.

The participants will receive energizing food (apple, banana, biscuits, muesli bar, wafer bar, grape-sugar) at the following checkpoints: CP 1 – Adrenalin Park (Gy55), CP 4 – Szind/Sănduleşti (Gy55), and CP 8 – Várfalva/Moldovenești (Gy55, Gy30). Sandwiches (bread and dripping, zacusca, jam) will be available for all participants at CP 4, Szind/Săndulești and CP 8, Várfalva/Moldovenești. Drinking water will be available at all checkpoints.

At the FINISH in Torockó/Rimetea, starting from 14:00, all participants are invited to a bowl of warm meal.
Important! This year we kindly ask you to bring your own plate / bowl for the warm meal.

Out of consideration for the environment, single-use cups will not be available at the checkpoints; please bring your own bottle/cup.
---
Luggage transfer
If requested, the organizers can transfer the luggage of the participants (1 package per participant), free of charge, from the start location to the finish location in Torockó/Rimetea, where they can be collected from the finish office. Please label the package with your name and phone number. The organizers do not assume any responsibility for any valuables placed in the luggage.
---
First aid
First aid kits will be available at checkpoints.
A medical practitioner and a medical assistant will accompany the tour.
The mountain rescue service (Salvamont) has been notified about the tours. However, the participants should be aware that on certain sections it can take some time for the help to arrive. Everyone is responsible for their own safety and, if needed, should help other participants according to their abilities. We ask all participants to bring with them a small first-aid kit, with the following recommended content: band aid, disinfectant (hydrogen-peroxide, Rivanol solution, Betadine), Magnesium tablets, bandage material.