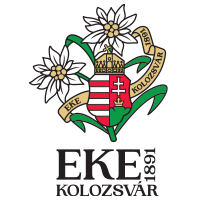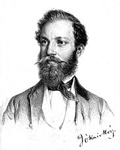 Jókai Mór (1825-1904)
The Cluj chapter of the Transylvanian Carpathia Society (EKE) has organized
the first edition of the pedestrian Jókai Memorial Tour between Kolozsvár (Cluj)
and Torockó (Rimetea) in 1998, on the 150th anniversary of the Revolution of 1848.
It has since become a tradition, being successfully organized every year,
on several stretches.
Since 2016 we also organize a bicycle version of the tour.
In the past few years, trail runners have regularly taken part
at the 55 km hiking tour. Seeing the demand and the opportunity,
in 2019 CSM Rupicapra joined us as organizing partner, to bring out the
1st edition of the Mór Jókai Ultramarathon.
---
Why did the organizers choose this route and Mór Jókai as the namesake of the tour?
The well-known and beloved Hungarian writer, Mór Jókai was an avid traveller and nature-lover, as well as a supporter
and honorary member of the EKE, established in 1891.
His travel experiences often found their way into the pages of his novels, but he also published travelogues in the papers.
The tour traces a journey he made while researching for his upcoming novel, Manasseh:
A Romance of Transylvania, set in the period of the Revolution of 1848.
Details of his voyage are described by Márta Kuti in her article "Jókai in the land of Manasseh"
(Jókai az Egy az Isten földjén, published in Hungarian in the July 2006 edition of the literary magazine Látó).