Important information
START
Saturday, May 16, 2020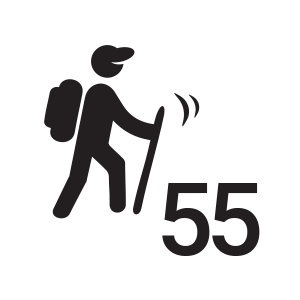 Hiking 55 (Gy55)
(Kolozsvár/Cluj - Torockó/Rimetea)
06:30 – 07:00
Kolozsvár (Cluj), Camping Făget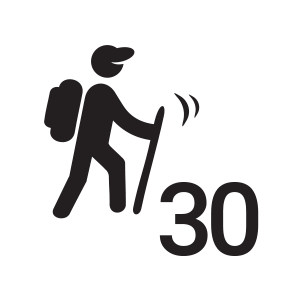 Hiking 30 (Gy30)
(Szind/Săndulești - Torockó/Rimetea)
09:00 – 10:00
Szind (Sănduleşti), Unitarian parsonage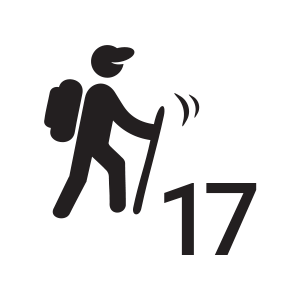 Hiking 17 (Gy17)
(Szind/Săndulești - Várfalva/Moldovenești)
09:00 – 10:00
Szind (Sănduleşti), Unitarian parsonage
Hiking 10 (Gy10)
(Várfalva/Moldovenești - Torockó/Rimetea)
9:00 – 11:00
Várfalva (Moldovenești), Village Hall
---
Transportation
Transportation to the START locations – Camping Făget (Gy55), Szind/Săndulești (Gy30/Gy17), respectively Várfalva/Moldovenești (Gy10) –, from Várfalva/Moldovenești to Torockó/Rimetea (Gy17) and for the return trip from Torockó/Rimetea to Kolozsvár/Cluj, Várfalva/Moldovenești or Szind/Săndulești is provided by organizers with minibuses or buses.
Planned departure places and times:
---
Luggage transfer
If requested, the organizers can transfer the luggage of the participants (1 package per participant), free of charge, from the start location to the finish location, where they can be collected from the finish office. Luggage handed in for transfer must bear a ticket with the name and phone number of the participant. The organizers do not assume any responsibility for any valuables placed in the luggage.
---
What will be provided for the participants?
The organizers provide each participant with a map, a time card and, upon request, tour guide and memorial T-shirt. Those who complete the tour will be awarded a certificate and a badge.
The participants will receive energizing food (CP 1, Adrenalin Park – apple, banana, biscuits, muesli bar, wafer bar, glucose, grape-sugar – ONLY for Gy55 participants), as well as sandwiches (bread and dripping, zacusca, jam – CP 4, Szind/Săndulești and CP 8, Várfalva/Moldovenești). Drinking water will be available at all checkpoints.
At the FINISH in Torockó/Rimetea, starting from 14:00, all participants are invited to a bowl of warm meal.
NEW! Also in Torockó/Rimetea, between 15:00–20:00, various kids' activities will be organized for the little ones (and the grown-ups, too).
From now on, out of consideration for the environment, single-use cups will not be available at the checkpoints; please bring your own bottle/cup.
---
Accommodation in Kolozsvár (Cluj)
FREE accommodation can be provided to the tour participants on mattresses, in the sports hall of the Báthory István High-school for the evening of Friday, May 10. Shower is also available. As the number of mattresses is limited, it is recommended to bring your own mat and by all means, a sleeping bag Pre-registration through the registration form is required.
---
First Aid
The checkpoints will be provided with first aid kit.
A medical practitioner and a medical assistant will accompany the tour by car.
The mountain rescue service (Salvamont) has been notified about the tours. However, the participants should be aware that on certain sections it can take some time for the help to arrive. Everyone is responsible for their own safety and, if needed, should help other participants according to their abilities.